Nusswerker, a manufacturer of high-quality nut butter grinders, was at the trade show Vendtra in Munich last month.
We were showing our product to potential customers and getting their feedback on what they liked about it. At the trade show, visitors had a chance to taste fresh nut butter coming out from our Nusswerker nut butter grinder (=Nusscrememaschine). We created some hazelnut chocolate spreads to give away to visitors.
We believe in freshness for customers so much that when developing this newest version of the Nusswerker nut butter grinding machine – with higher engine power to make it even creamier and get even the hardest and biggest nuts through the machine. We believe freshness should be key for selling your products, which why we developed this newest version of ours–now you can get better quality at by using one easy step: grinding up some nuts or seeds into delicious spreadable form.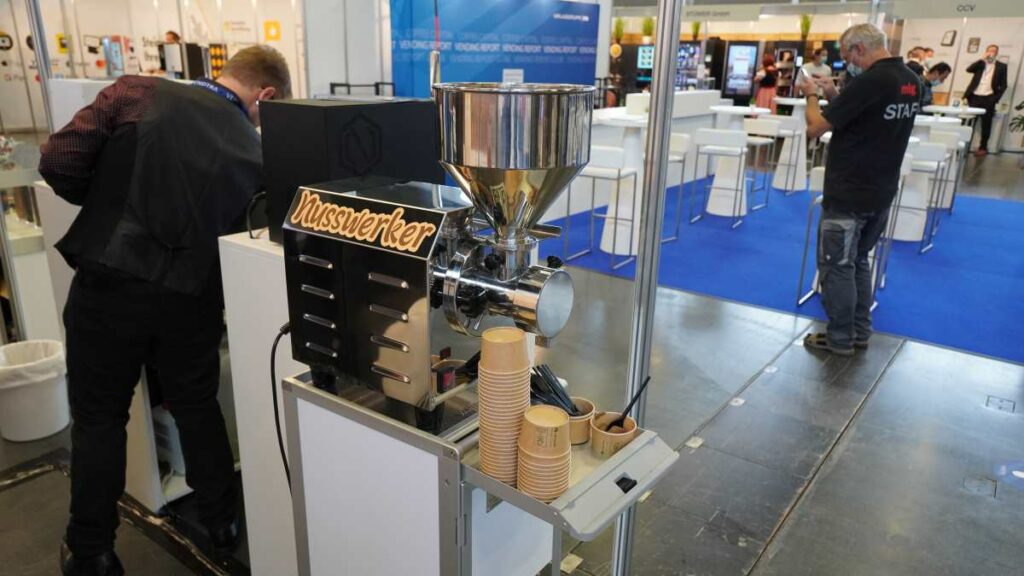 About the Vendtra Trade Fair in Munich Germany
The VENDTRA trade fair in Munich – the industry's most important event! This year, there will be more machines than ever with services and innovations on offer. Visitors from all over Europe are interested not only coffee vending machines but also hot beverages such as tea or cocoa too; find everything that your business needs at our one stop shop so take time wandering around looking at what's new – we have it covered here!
The Vendtra Fair is a one-stop shop for the latest coffee and vending trends and innovations in this industry. From learning about hot beverages, cold drinks or snacks with pandemic protection properties to new exciting options like P/O solutions that let customers choose their own packaging at any time—the fair offers visitors an opportunity see what's on offer today so they can plan ahead tomorrow!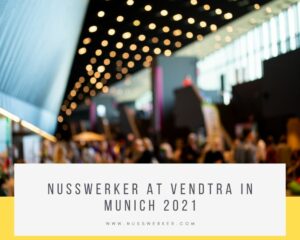 Nusswerker, a manufacturer of high-quality nut butter grinders, was at the trade show Vendtra in Munich last month. We were showing our product to potential
Read More »