Make your own nut butter.
The Nusswerker machine makes delicious nut butter, spreads and sauces right at the point of sale. It's ideal for supermarkets, unpackaged stores as well as hospitality industry. Simple and quick to use!
With a wide range of products to process, we give you the flexibility to try out new flavors. You can have fresh nut pastes made with different varieties and flavors to suit your taste.
Advantages for you with Nusswerker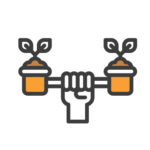 Fresh products easy to make
Always freshly made: Nut cream, nut butter, nut puree, spread, sauces, dressings, tahini, hummus, chocolate cream.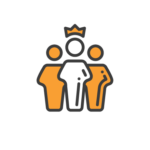 For satisfied customers who come back
A unique selling point for supermarket, organic market, unpacked store, farm store, restaurant, café, hotel, catering, ice cream shop.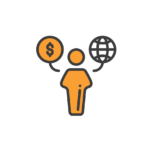 Increase profitability with better product quality
Fresh, homemade products, which also ensure high profitability and customers who tell about your products.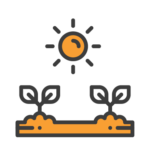 Direct processing of the raw material on site
The following raw materials can be processed: Peanuts, almonds, walnuts, hazelnuts, macadamia nuts, pine nuts, sunflower seeds, pumpkin seeds, hemp seeds, cocoa, dried fruits, vegetables, sesame seeds (for tahini).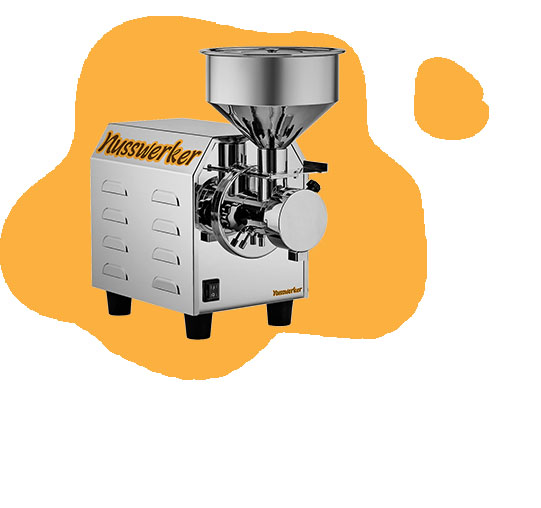 Nusswerker and areas of application
What can the Nusswerker nut grinder nut machine be used for?
Production of fresh nut puree / nut cream from almonds, hazelnuts, macadamia nuts with a processing capacity of up to 60 kg per hour.
Production of spreads, e.g. a hazelnut-chocolate cream in bakeries and hotels.
Processing of nuts (e.g. pistachios, hazelnuts) for further processing in ice cream shops.
Production of delicious tahini and hummus in gastronomy.
Production of sauces, dressings and vegetable purees in gastronomy.
For whom is a nut cream machine suitable?
The nut cream machine is especially suitable for resellers of nut creams, spreads, chocolate cream, as well as the gastronomy to produce and sell their own fresh products. Not only the freshness is in the foreground, but also the uniqueness of the products and the profitability for the own business.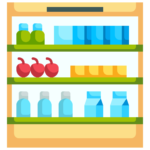 Food processing companies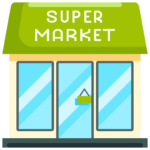 Supermarkets
Organic markets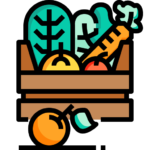 Unpacked store
Farm store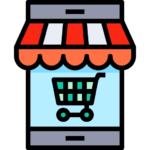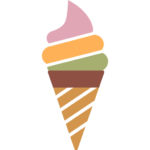 Product examples and recipes
Nut creams, chocolate cream or spreads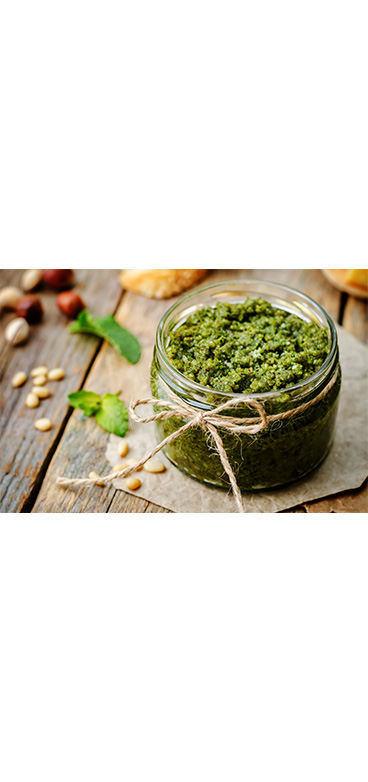 Our healthy and delicious pistachio pesto. Especially rich in vitamin E and B6.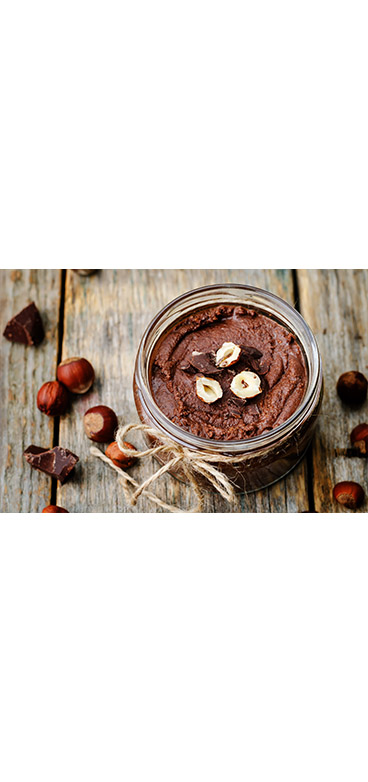 The classic and bestseller of our customers. The popular and healthy spread for breakfast.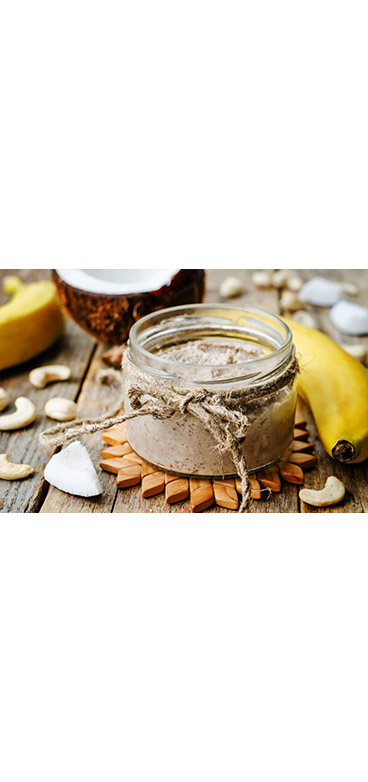 A great and varied spread with exotic touch of coconut.
Delicious and fresh and always fits. Whether as a spread or with seafood.
We would be happy to present our Nusswerker nut butter grinder machine in person. Here are a few videos.
Videos of our Nusswerker nut butter grinder
Details and technical features
The powerful and robust nut cream machine from Nusswerker processes whole nuts, is made entirely of stainless steel and is easy to clean. Thanks to compact design, the machine can be placed in a small space and is ready to start immediately. The grinder and the fineness can be adjusted.


Power supply:
230 V / 50 Hz or upon request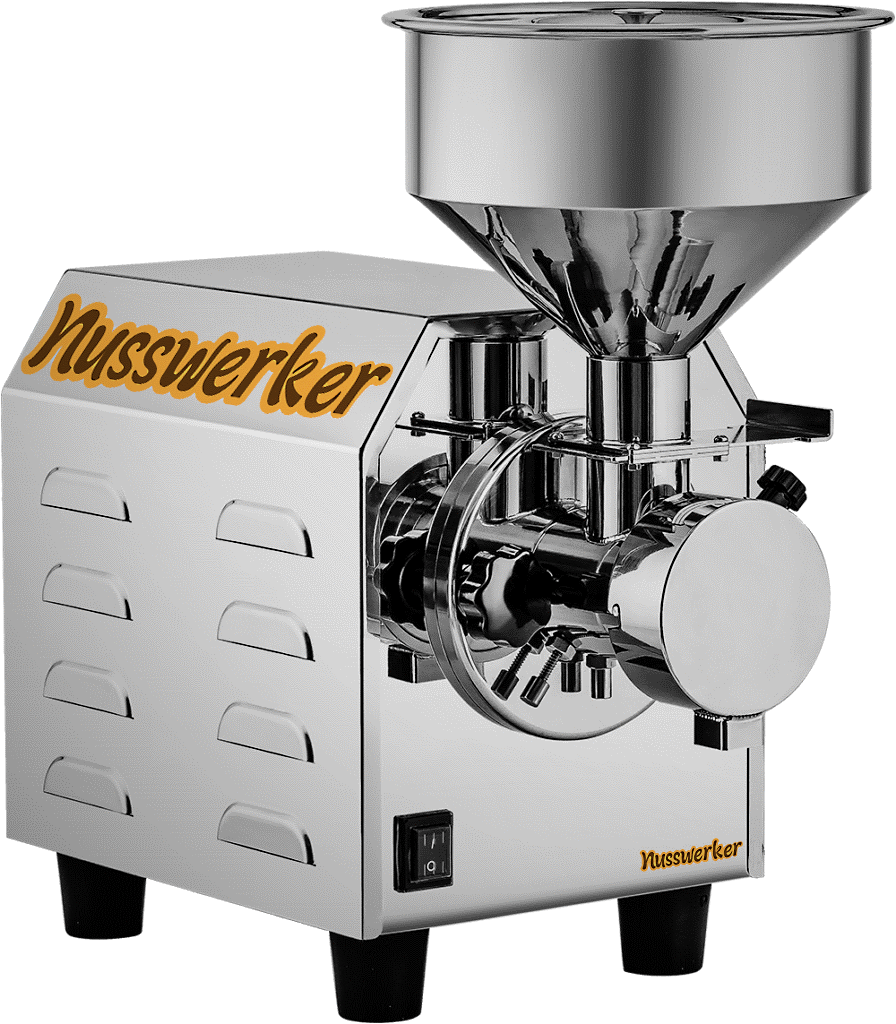 Continuous operation possible

Order trial package and test
What convinces more than the incomparable and fresh taste of nut cream? We are happy to send you tasting packages made with the Nusswerker machine.